IN-PERSON EVENTS
Our experienced and dedicated Technical Directors and Project Managers oversee AV equipment use, direct technical labor, and prepare your speakers (including live video conferencing). We are your best friend on show site, your wins are our wins. We anticipate potential challenges and solve them in advance, providing peace of mind for everyone involved.
AUDIOVISUAL PRODUCTION CAPABILITIES
We are your sounding board for early ideas.
It may take months to orchestrate an event and our Strategic Account Managers are here to help throughout the process. We help conceptualize your scenic and lighting design as well as all other details through room diagrams, renderings, and stage mockups.We get you the right AV gear to deliver your message and make sure your visionis understood and executed by our creative and technical teams so that you accomplish your goals. Our dedicated team takes each phase of production seriously to ensure that we provide you with a cohesive and rewarding experience from start to finish.
Our on-site AudioVisual Technicians will make sure your event attendees experience crystal-clear audio and stunning visuals without a hitch. Our Creative Team is here for when you want to go the extra mile and develop motion graphics for your screens or to professionally film and photograph your event.
We are with you every step of the way, making sure your event planning experience is smooth and your event is a success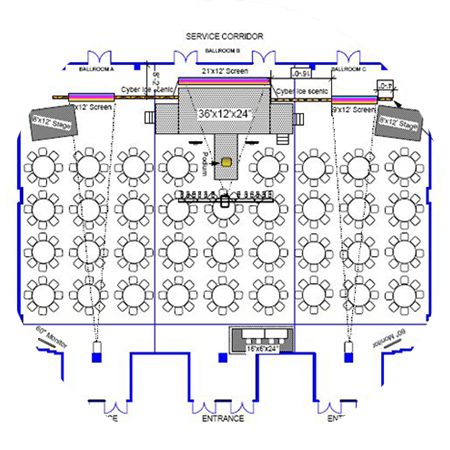 We talk about your layout options and create diagrams for each room.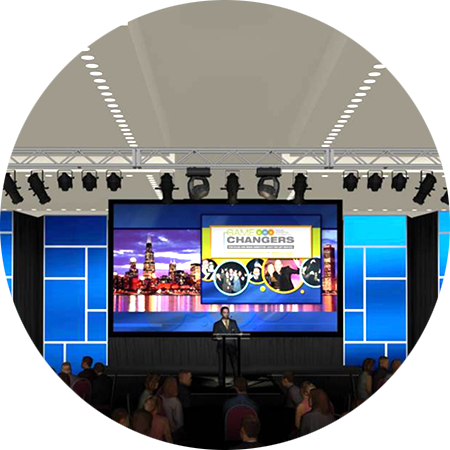 We render mockups to help you visualize the setup before we finalize the ultimate look.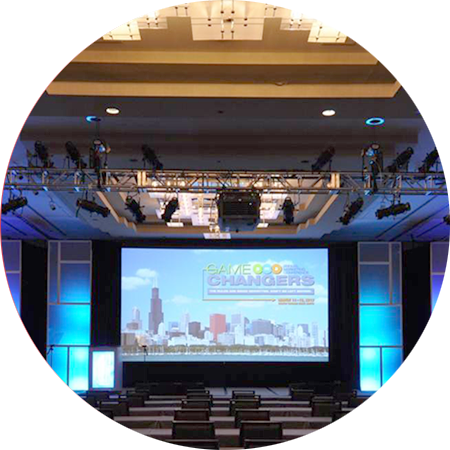 Once we are aligned on the deliverables, the last step is to execute a flawless event.
We partner with meeting planners every day to boost learning, foster engagement, and promote collaboration in the pharmaceutical and life sciences industry. Investigator meetings, CRA training, study coordinator training, advisory boards, and more – you name it, we've done it!