VIRTUAL EVENTS
Present, collaborate, and share information regardless of the time zone. With the expanding technology landscape, better and more user-friendly devices and technologies have begun to emerge. Gone are the days of having to miss an important meeting because of travel delays or restrictions for example. To reach remote attendees in live event settings, innoVia integrates a virtual platform for video conferencing and webinar capabilities on-site or remotely.
VIRTUAL MEETINGS

By combining proprietary technology and white-glove event planning and execution expertise, we alleviate the stress associated with this new virtual landscape and give you peace of mind so you can focus on what's most important to you.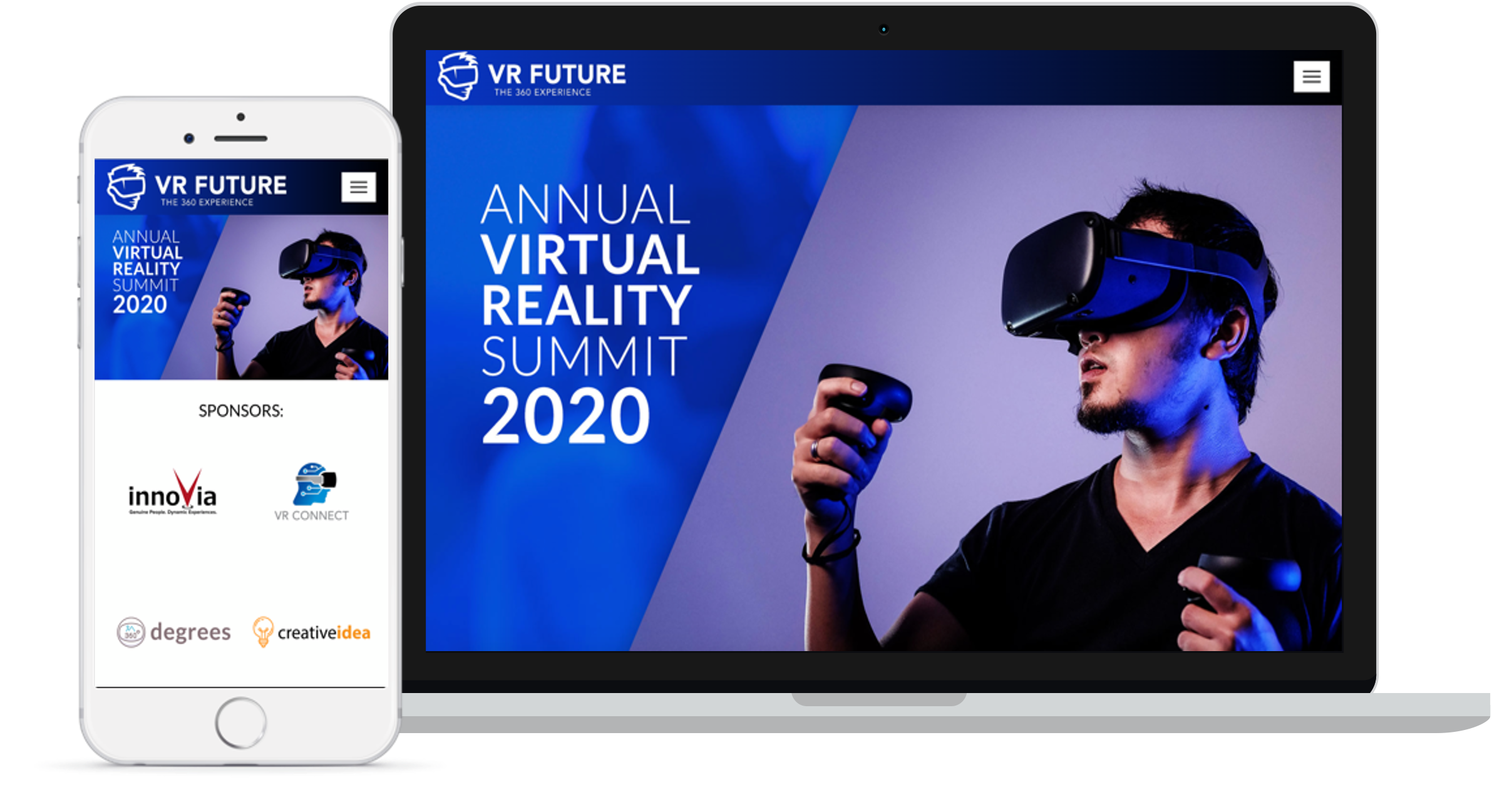 To bring the energy and spirit of large conferences and events into the digital world, we have developed Zenevent, a top-of-the-line virtual meeting platform that gives you the ability to hold your meetings virtually with the same kind of sought-after, engaging features you can expect from a face-to-face meeting. Additionally, the Zenevent platform is brandable and scalable for all types of events.
Zenevent platform provides a wide range of features to help make virtual events exciting, inviting, engaging, and informative. Our goal is to help our customers achieve their goals and drive not only event success but overall long-term success.
Live Streaming
On-Demand Viewing
Simplified Registration
Interactive Tools
ePosters
Scientific Abstracts
Social Engagements
Sponsor Spotlight
Virtual Exhibit Halls
Dynamic Exhibit Polling
1-on-1 Appointments
Gamification
Note-Taking
"Our virtual platform, Zenevent, gives customers the ability to hold meetings virtually with the same engaging features, spirit, and energy found in face-to-face meetings."
ePosters & Scientific Abstracts
Our Zenevent platform has been developed with the pharma and medical industries in mind offering a simplified view of ePosters and Scientific Abstracts.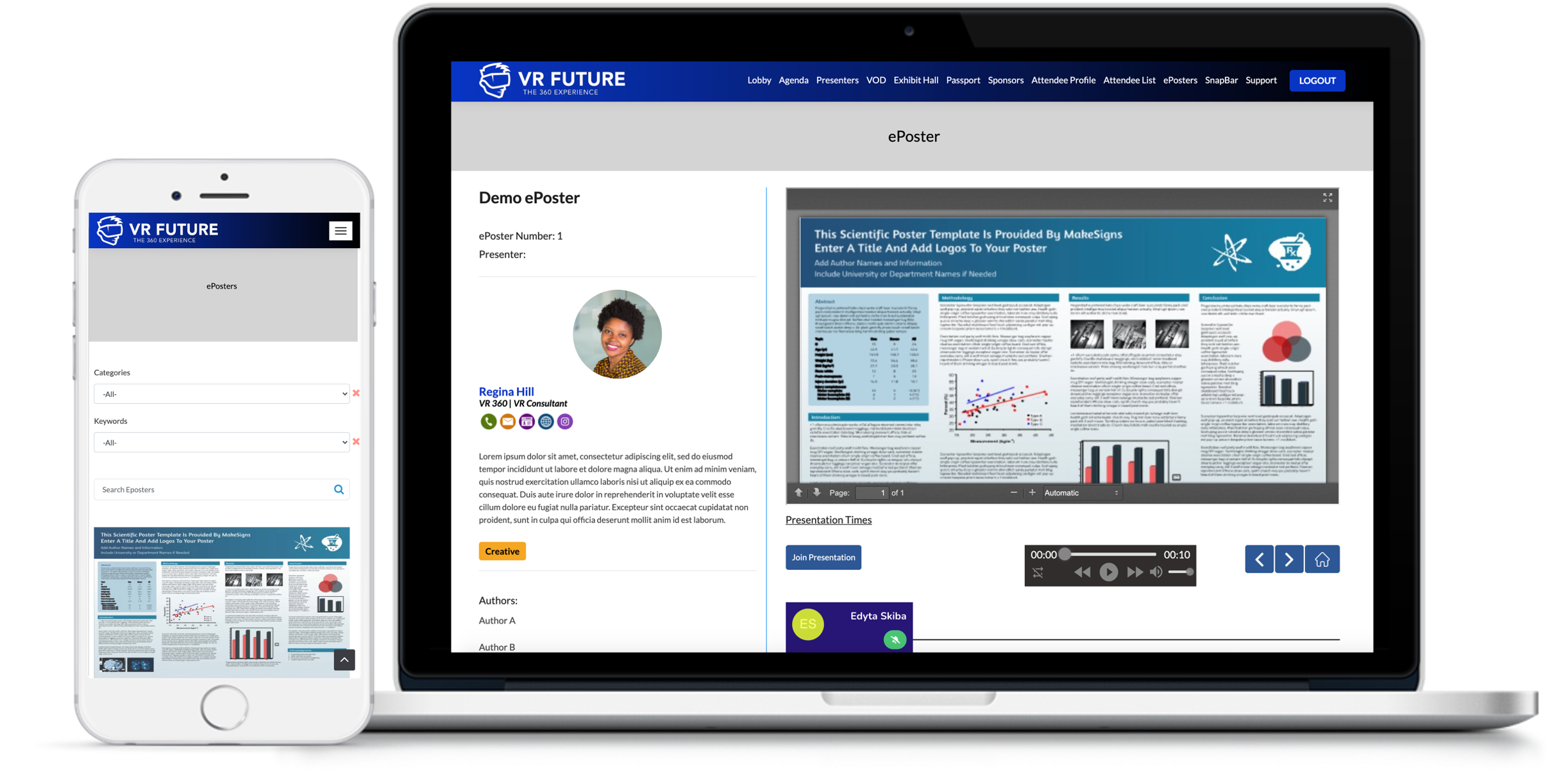 ePosters
Zenevent provides the ability to host an unlimited number of ePosters for engaging attendees. ePoster creators can download an event-specific ePoster template for building their poster, and once built, can upload the completed product, their bio, poster summary, and a streaming audio file. To make searching easy, ePosters can be grouped by category and keywords. Finally, to maximize engagement, live presentations can be conducted from the ePosters as well.
During your event, you can control access to the ePoster section by limiting it to specific groups of attendees or making it open to everyone.
In addition, we provide detailed analytics that cover how many views each ePoster received, who viewed them, and what media was consumed.
Throughout your experience, our team is with you every step of the way from creating the ePoster template, to managing the ePoster submissions, to the end analytics.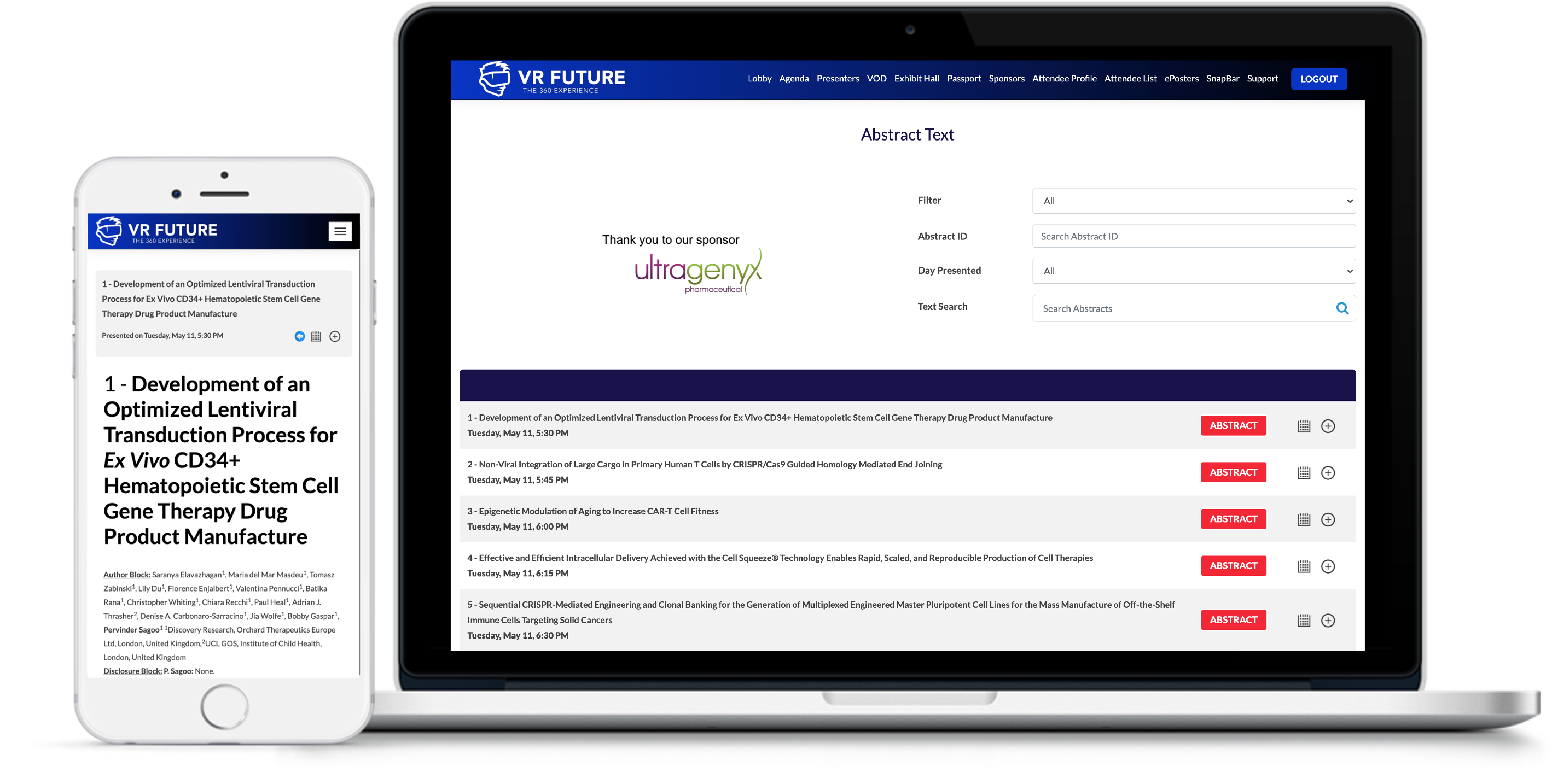 Scientific Abstracts
Scientific Abstracts are an important part of STEM-related meetings, so we have customized the Zenevent platform to provide your users with easy access to this critical content.
Your attendees can search for abstracts by category, keywords, presenters, and date, and by being directly tied to the agenda, your attendees can add desired abstracts to their Personal Agenda. In addition, abstracts can be open to everyone or limited to specific groups of attendees depending on your particular needs.
We also offer detailed analytics as well as the ability to havea companion Abstract-only website that can be setup with different registration methods.
WEBINARS
Our Production Team collects content, schedules rehearsals, offers best practices, and serves as the dedicated technical team during the webinar. We have produced Investigator Meetings, Advisory Boards, and smaller team-building events.